The Schöner Wohnen editorial team recommends:
"Showing courage with the carpet. Economical formats always have something a little bit provisional about them. Carpets have to be islands with big patterns, great colours or an interesting structure."
The kilims by Designercarpets combine modern colours with traditional production. The visible kilim strips are individually woven and sewn together to create a unique design.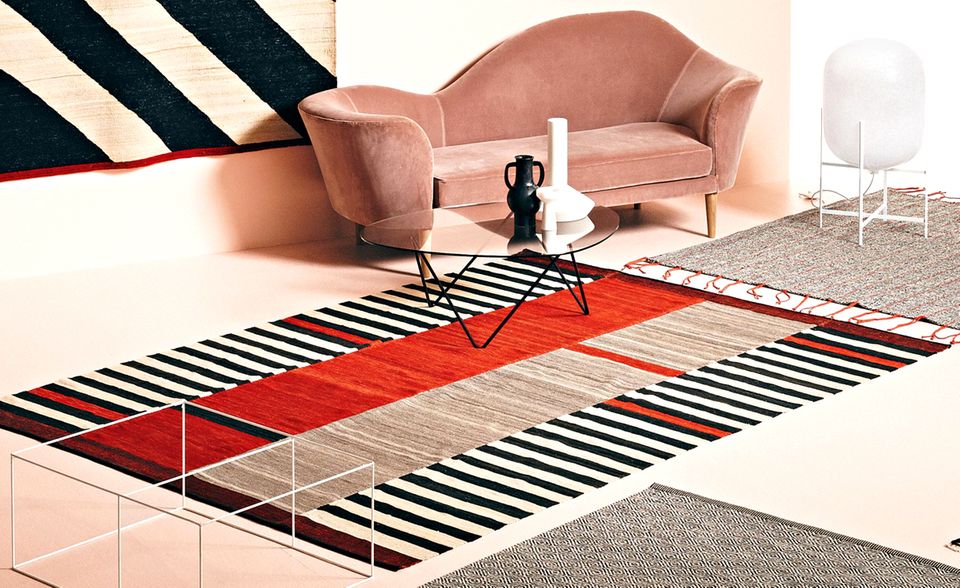 Source: https://www.schoener-wohnen.de/einrichten/beim-teppich-mut-beweisen_12596754-12637190.html
Link to article and further tips:
https://www.schoener-wohnen.de/einrichten/beim-teppich-mut-beweisen_12596754-12637190.html